MOVING HOUSE ADVICE – WHAT YOU NEED TO KNOW – PART 2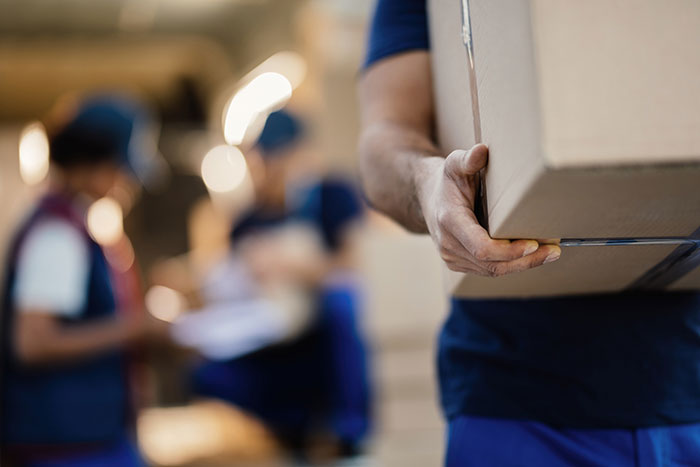 In part one of our guide to moving house, we discussed topics like what your removal company can do for you and whether you can move house with a mortgage. In part two, we'll talk about where to start when you're moving house, the first steps you should take once you've moved house and more.
Where do I start when moving house?
Once you have a moving date in mind, it's best to start contacting removal companies as soon as you can. Most people speak to at least three different companies so they can weigh up what's on offer before they settle on a firm. When it comes to packing, it's best to start packing up the items that you use least the first. If there is anything you will need access to right up to the big move, it's best to pack these items last.
What do you need to do to move house?
One of the most important things you need to do once you know the move is going ahead is to contact a range of organisations to let them know what your new address will be. You will also need to tell your utility providers that you are leaving so they can prepare to send you your final bills and transfer your accounts to your new address if they'll still be providing services there. Get in touch with your fuel supplier, bank, water company, local council tax department and anyone else you think needs to be made aware of your move. If you're renting, you'll need to provide notice to your landlord.
What is the first thing to do when moving into a house?
Once you have moved into your house, you need to decide what is going where. Unpacking is always easier when you have a firm plan of action. It's best to start with big appliances like washing machines and televisions before you start unpacking smaller items. You also need to ensure your utilities are set up, so make sure you have access to gas, electricity, hot water and broadband so you can make the best possible start to life in your new home.
What should I do two weeks before moving?
It's wise to start the packing process around two weeks before your moving date. As previously stated, it's best to pack away items that you won't need access to first. If you leave it too late to start packing, you may feel like you have a mountain to climb with just a few days to go. Items that you may wish to start packing at this stage might include books, DVDs, toys and clothes that you don't expect to wear at any point during the next fortnight.
Is there a checklist for moving?
Yes. There are many moving house checklists online that you can use to make the packing process and move run as smoothly as possible. These checklists normally tell you what to do at several points before your move to help you achieve the clarity you require and avoid last-minute stress.