Moving House Advice – What You Need To Know – Part 1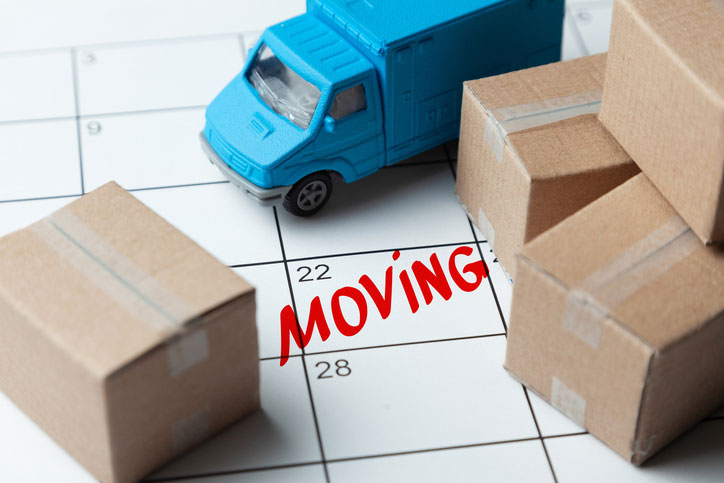 If you're getting ready to move house and are wondering how much notice you need to give the removals company, whether they will pack for you and what you can generally expect your removal service to do for you, read on. In this article, we'll also tell you if you can move your mortgage to another property and if you can use a small vehicle like a taxi to move home.
How much notice do removal companies need?
Removals companies' diaries tend to fill up quickly, so it's wise to get everything confirmed well in advance of your moving day. The latest you should leave things before you book your moving day with your removals company is around 4-6 weeks. This should help you avoid disappointment.
Do removal companies pack for you?
Most removal companies will at least offer a part-packing service if they can't quite provide a full one. This may be ideal if you don't have time to pack yourself, don't have enough people to help you or if you have mobility problems. You will need to pay extra for this service, and you'll need to check the service is offered first if you're not sure that it's available.
What does a removal company do?
Many removals companies can do much more than simply get your belongings from A to B. It's common for removals companies to offer to pack for you, supply robust packaging materials and even assemble and disassemble furniture. You may be able to get more services than you expect from your removals company. If you're packing some or all of your goods yourself, your removal company may even provide you with detailed advice on doing it safely, efficiently and using all the right materials to protect your goods.
Can you use a taxi to move house?
There is nothing to stop you from moving house in a taxi, but this is only likely to be practical if you're simply moving a few items a short distance. The vast majority of people do require something much bigger to get their goods to their new locations. Many items are simply too big to be transported in a small vehicle such as a taxi.
Can I move house with a mortgage?
In some cases, it is possible to move house with a mortgage. The process of keeping your current mortgage and retaining the same conditions after you relocate is called 'porting'. However, not all mortgages are portable. If you are eligible for porting, you will need to apply to your lender, who will need to value the property that you want to buy. This process can be more difficult if you're not earning as much as you were when you originally took out your mortgage, or if the property you're moving to is worth more or less than the one you currently live in. If you are moving to a different lender, your current one may also charge you an exit fee alongside early repayment charges.