Moving House – Leaving The City For the Countryside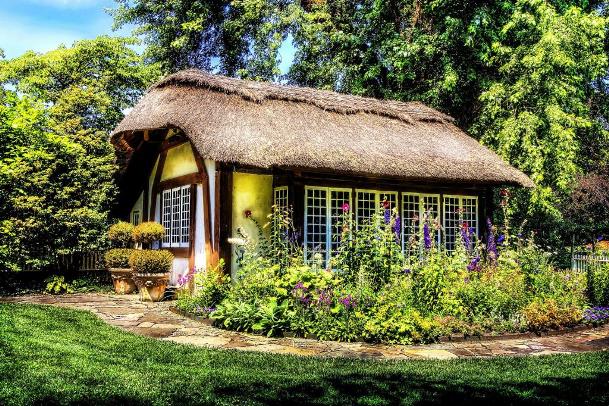 In the wake of the Covid-19 pandemic, more and more people have made the decision to leave the city for the countryside. This trend is not only down to the popularity of working from home but also the desire for more outside space. People are looking for properties in which they can set up a home office and benefit from more time outdoors. As you can imagine, homes with gardens have increased significantly in popularity over the past two years.
Top tips for swapping the city for the countryside
If you're planning to ditch the urban sprawl for the beautiful countryside, you've made a great choice. With plenty of fresh air, nature on your doorstep, less crime, and a whole less stress, you can expect your quality of life to change for the better. However, rural living comes with challenges and you'll need to make some lifestyle adjustments to ensure you settle in sooner rather than later. Read on for our top tips for swapping the city for the countryside.
Try before you buy
Unless you're moving to a place you know really well, it can be a good idea to spend six months or so renting a property there before committing to a permanent move. There's a lot to consider before you know whether an area is right for you, from schools, GP surgeries, public transport, shops, and much more. Plus, renting first will make you a chain-free buyer, which can make it easier to secure your dream home.
Make connections
One of the secrets to successful rural living is making the right connections. Not just in terms of people who can help you, for example, if your car won't start and you're stranded far away from civilisation, but for building friendships. However, since you'll meet fewer people in the course of the day in the countryside, you'll need to make the effort to make connections that matter.
Get a decent set of wheels
Whilst you might have been used to hopping on the bus or tube in the city, a car is usually essential when living in the countryside. Public transport is notoriously unreliable in rural areas, and cycling on winding country lanes can be hazardous, to say the least. Make sure you have a reliable car which can cope with even the harshest of the elements.
Find a reputable removals company
Leaving the city for the countryside is a big move for your whole family. Therefore, it makes sense to hire the services of an experienced removals company that has carried out similar moves in the past. Having a team of removals experts assisting you at this time can be invaluable. They can take the strain of the move, allowing you to focus on settling into your new home in the countryside.
For a city-to-country removals service you can rely on, look no further than Rapid Removals UK. Get in touch with our team for a competitive quote today.